Woodstock Rideshare Accident Lawyers
Discuss Your Case with Our Team Today
Rideshare drivers are not subject to the same rules and regulations as taxi or public transportation drivers. As a result, they tend to have a higher accident rate than those drivers. Many rideshare drivers are not given proper training or instructions on how to avoid accidents, and some are given incentives to drive in dangerous ways. These factors, combined with the fact that rideshare drivers are not personally responsible for their passengers, can create a dangerous situation for rideshare passengers.
At The Warlick Firm, PC, we believe that rideshare drivers should be held accountable for their actions and that rideshare companies should be responsible for the injuries suffered by their passengers. Our Woodstock rideshare accident attorneys have the experience and resources to fight for your rights and the compensation you deserve.
Schedule a consultation with our team today! Call (678) 797-7705or use our online case submission form.
What is Ridesharing?
Ridesharing companies like Lyft, Uber, and Via are revolutionizing the transportation industry. These companies allow drivers to use their own vehicles to transport passengers and make extra money on their own time. Passengers can use an app to request a ride and then pay the driver directly through the app.
Unfortunately, these ridesharing companies are not subject to the same regulations as other transportation services. As a result, rideshare drivers tend to have higher accident rates than other public transportation drivers.
If you were injured in an accident with a rideshare driver, you may be difficult to recover compensation from the driver or ridesharing company. Our team of Woodstock rideshare accident attorneys is here to assist you in evaluating your case, identifying all responsible parties, and determining the validity of your compensation claim. With our expertise, we can help navigate the complexities of your situation and ensure that you receive the rightful compensation you deserve.
Who Is Liable for a Rideshare Accident?
Liability for a rideshare accident in Georgia can be complex and may depend on various factors. The key parties involved in a rideshare accident and their potential liability include:
Rideshare Driver: If the rideshare driver was at fault and their app was off, their personal auto insurance should cover the damages. However, not all personal auto insurance policies cover commercial activities like ridesharing.
Other Drivers Involved: If another driver's negligence caused or contributed to the accident, that driver may be held liable. This could include drivers of other vehicles involved in the collision.
Rideshare Company: Rideshare companies like Uber and Lyft may be held liable under certain circumstances. In Georgia, rideshare companies are required to provide insurance coverage that kicks in when the rideshare app is on and the driver is available for a ride, even if they haven't yet accepted a ride request.
Third Parties: Liability might also extend to third parties, such as a vehicle manufacturer or a maintenance company, if a defect in the vehicle or inadequate maintenance contributed to the accident.
Determining liability in a rideshare accident can be challenging, and it often requires a thorough investigation. In Georgia, if the rideshare driver is found to be at fault, their insurance and the rideshare company's insurance may come into play.
Rideshare Insurance Coverage in Georgia
Georgia law requires rideshare companies to provide insurance coverage as follows:
Period 1 (App on, no passenger): The rideshare company must provide liability coverage of at least $50,000 for bodily injury per person, $100,000 for bodily injury per accident, and $25,000 for property damage per accident.
Period 2 (En route to pick up): The coverage increases to at least $1 million for third-party liability and uninsured/underinsured motorist coverage.
Period 3 (Passenger in the vehicle): The coverage remains at $1 million and may include coverage for the rideshare driver's liability for bodily injury.
It's important to note that the rideshare driver's personal insurance might not cover accidents that occur while they are using their vehicle for commercial purposes, such as ridesharing.
Injuries Commonly Sustained in Rideshare Accidents
Passengers of rideshare vehicles are especially vulnerable to injury. They are not given any information about the driver and do not know if the driver has a criminal record or if they have passed a background check. The rideshare company only cares about getting the passenger to their destination and does not care if the driver is a safe driver.
Our Woodstock rideshare accident attorneys are committed to helping you recover compensation for the following injuries:
Brain injuries. Brain injuries can occur when a rideshare driver is distracted and rear-ends another vehicle or when a rideshare driver is speeding and loses control of the vehicle.
Spinal cord injuries. Rideshare drivers may be driving recklessly when they cause a rear-end collision, which can cause the victim to be thrown from the vehicle and hit their head on the pavement.
Broken bones. Broken bones are common in rideshare accidents, especially when a rideshare driver is driving recklessly and loses control of the vehicle.
Soft tissue injuries. Soft tissue injuries can occur when a rideshare driver is driving recklessly and the victim is thrown from the vehicle and hit their head on the pavement.
How Can a Rideshare Accident Lawyer Help?
A Woodstock rideshare accident lawyer can provide critical support and guidance for individuals injured in a rideshare accident. Here are some ways they can help:
Legal Expertise: Understanding Rideshare Laws: Rideshare accidents often involve specific laws and regulations. A rideshare accident attorney is well-versed in these regulations, ensuring that your case is handled in compliance with the law.
Investigation and Evidence Gathering: Determining Liability: Establishing liability is crucial in rideshare accidents. A lawyer can conduct a thorough investigation, gather evidence, and determine whether the rideshare driver, another driver, or a third party is at fault.
Communication with Insurance Companies: Dealing with Insurance Companies: Insurance companies may try to minimize payouts. A rideshare accident lawyer can handle communications with insurance companies, advocating for your rights and ensuring you receive fair compensation.
Determining Damages: Calculating Damages: Identifying the full extent of your damages is vital. A rideshare accident attorney can assess medical bills, lost wages, property damage, and other losses to determine the fair value of your claim.
Negotiation and Settlement: Negotiating Fair Settlements: Lawyers are skilled negotiators. They can negotiate with the rideshare company's insurance and other parties involved to secure a fair settlement. If negotiations fail, they are prepared to take the case to court.
Uninsured/Underinsured Motorist Claims: Handling Uninsured/Underinsured Motorist Claims: If the at-fault party is uninsured or underinsured, your attorney can help you navigate the process of filing claims against your own insurance policy for compensation.
Legal Representation in Court: Litigation Support: If a fair settlement cannot be reached through negotiations, your attorney will represent you in court. They will build a compelling case, present evidence, and advocate for your rights in front of a judge and jury.
Providing Peace of Mind: Emotional Support: Dealing with the aftermath of an accident can be emotionally taxing. A rideshare accident lawyer provides support, guidance, and reassurance throughout the legal process, allowing you to focus on your recovery.
No Fees Unless You Win: Contingency Fees: Most rideshare accident lawyers work on a contingency fee basis. This means you only pay legal fees if they successfully recover compensation for your case. This arrangement ensures access to legal representation without upfront costs.
Expertise in Rideshare Policies: Understanding Rideshare Policies: Rideshare companies have specific insurance policies. A knowledgeable attorney can navigate these policies, ensuring that all available avenues for compensation are explored.
Whether you're dealing with injuries, property damage, or both, a Woodstock rideshare accident lawyer can provide the legal assistance you need to seek justice and compensation. It's important to reach out to a lawyer as soon as possible after an accident to ensure your rights are protected.
Proven Track Record
Our Success Is Your Success
$2,267,000 Leg Injury

$1,000,000 Wrongful Death (Policy Limit)

$1,000,000 Truck Wreck

$990,000 Medical Malpractice

$985,000 Truck Wreck

$985,000 Truck Wreck

$650,000 Back Injury

$527,000 Car Wreck

$350,000 Car Wreck

$325,000 Car Wreck

$300,000 Car Wreck

$300,000 Car Wreck

$250,000 Car Wreck

$250,000 Policy Limits

$225,000 Car Wreck
At The Warlick Firm, PC, we can help you recover compensation for:
Medical bills. Your rideshare accident lawyer can help you fight for compensation for your medical bills and expenses, including those you will face in the future.
Lost wages. You may be unable to work due to your injuries and may have missed several days of work. Our attorneys can help you fight for lost wages and the ability to recover future lost wages.
Pain and suffering. The pain and suffering you experienced as a result of your rideshare accident can be compensated for in a personal injury lawsuit.
Don't let unsafe rideshare companies take advantage of you, call (678) 797-7705 or use our online contact form to schedule a free consultation!
Leading You On a Proven Path of Results
With over 10 years of experience, our attorneys in Woodstock, Georgia are ready to help you confidently move forward.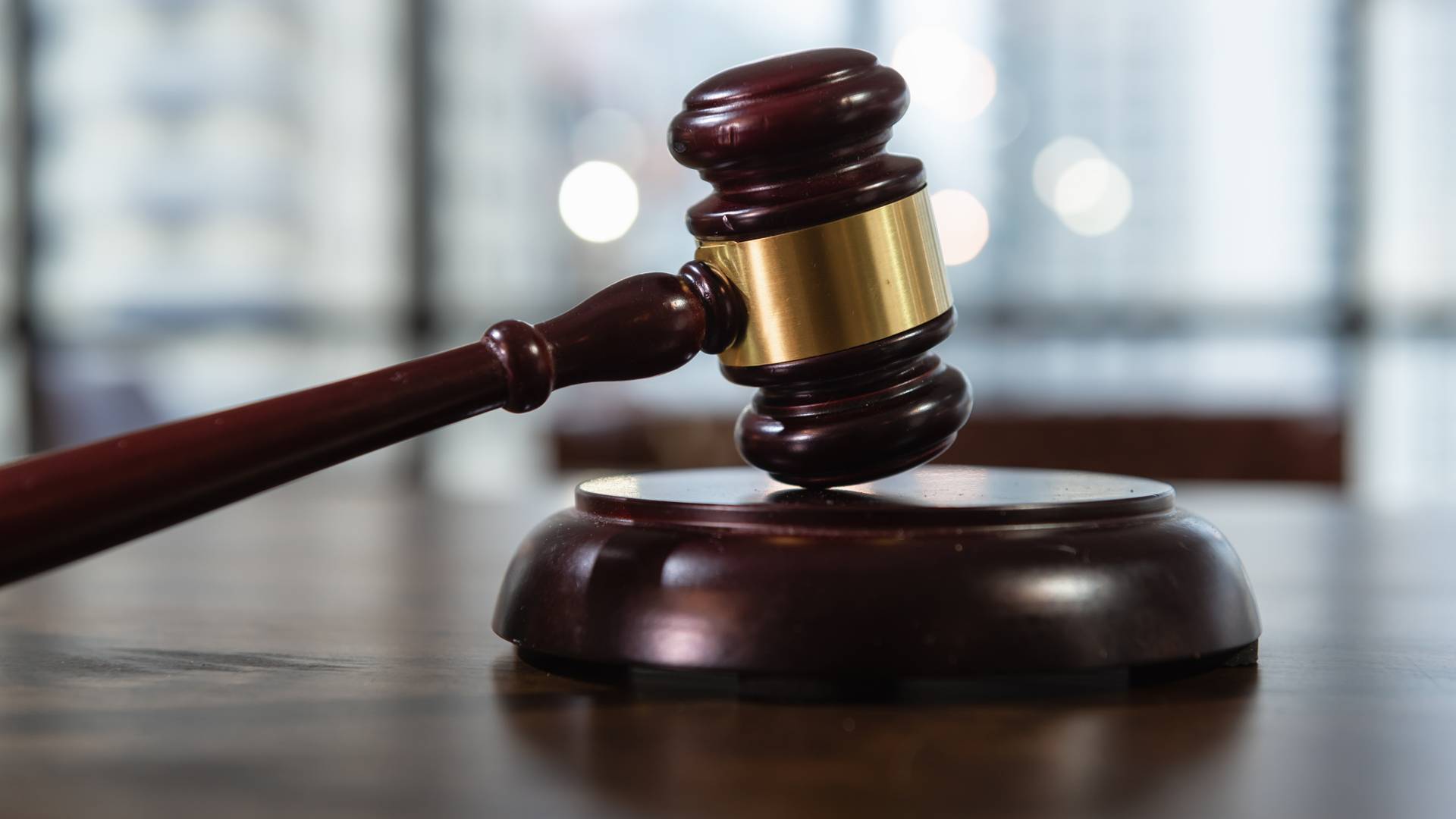 Why Choose The Warlick Firm, PC?
A Collaborative Approach

We are dedicated to getting the results you deserve. We will work with you every step of the way to make sure that you understand the choices you are making and feel empowered to make them.

A Legacy of Success

With 10+ years of legal experience, we have a proven track record of success. We use that experience to help you down a path to the results you need.

A Team in Your Corner

Our legal team has daily meetings to collaborate on every case which provides you with the expertise of our entire firm.